Published on Aug 2, 2022
44, male
C/o: 2 month history of central lower back pain.
Insidious onset
Worse with lying / night time. Also worse first thing in the morning.
Wakes up 2-3 times per night due to pain.
Social
Office Job
Active Life style
Enjoys playing sport
Ex smoker (stopped 12 years ago)
Weekend drinker
Past medical history of Crohn's disease
No weight loss
No night sweats
No CES signs
No P+N / Numbness
Paracetamol helps otherwise pain is constant.
Objective
Full Lumbar spine ROM
Full Hip ROM
Normal Neuro exam
NAD toe standing, single leg standing
No spinal tenderness on palpation
Impression: Myogenic Low Back Pain
Advice given on exercises, posture, heat application.
Follow up 4 weeks later (different clinician)
Reports severe episodes of low back pain, more on right
Sitting, coughing, sneezing - all painful
Reflexes - brisk knee jerks
SLR reduced bilaterally
No leg pain
No motor weakness
ROM - lumbar flexion very limited, Extension eases symptoms slightly
Impression: disc pathology
Warned about CES and MRI lumbar spine requested.
MRI Lumbar Spine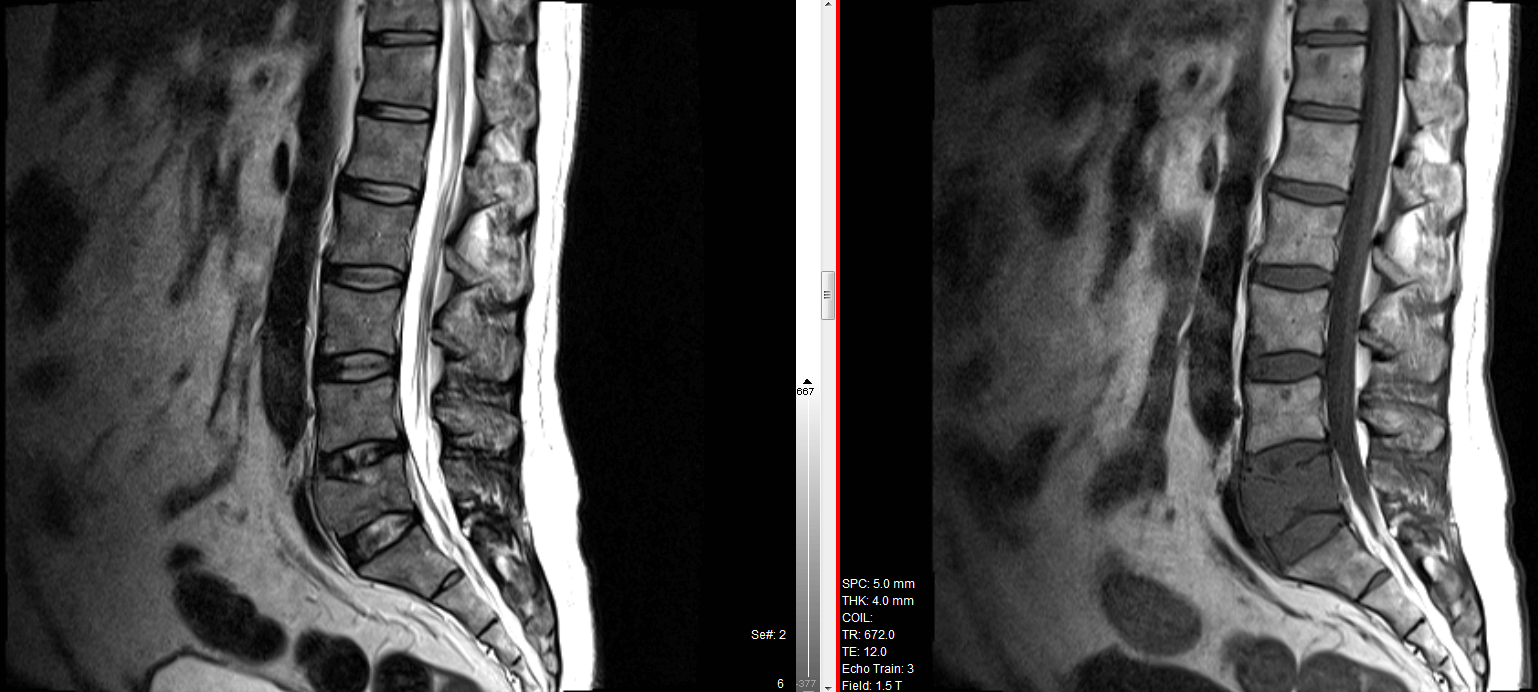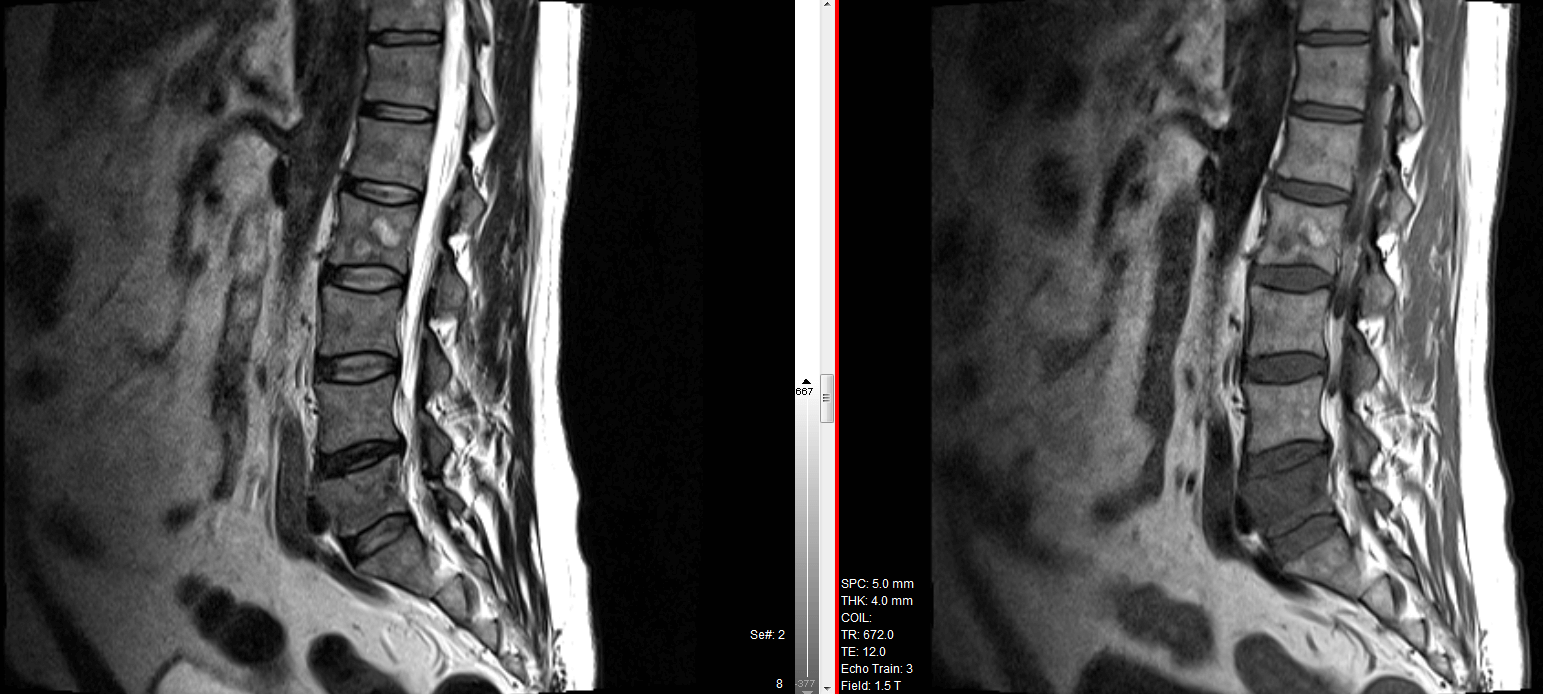 At L5-S1 there is slight loss of vertebral body height and the marrow signal is diffusely abnormal. There are small foci of abnormal signal intensity within the L4-L3 to L2-T12 and L1 vertebral bodies as well. The discs are normal. The canal is capacious throughout, and the lower cord and conus are normal. There is no lateral recess stenosis or exit foraminal narrowing.

Impression:
The appearances are most suspicious for metastatic disease, or less likely myeloma.